Mahamrityunjaya Yantra for Good Health
Regular price
Rs. 507.63
Sale price
Rs. 253.39
Unit price
per
Sale
Sold out
Maha Mritunjaya Yantra dispels all sort of fears, influence of evil planets, fear of ghosts accidental death and disease etc.
Maha Mritunjay Yantra is a powerful tool to attract the divine blessings of Rudra
Meditating on this Yantra will bring you power, courage and tools to fight all odds
Mantra for Maha Mrityunjaya yantra "Om Triayambakam Yaja Mahe Sugandhim Pusthi Vardhanam
Package Content: 1 Maha Mritunjaya Yantra locket
Maha Mritunjay Yantra is for the worship of Lord Shiva, and is extremely powerful. This Yantra is known to relieve one from any dreadful chronic diseases, all sorts of fear and phobia, influence of all evil planets, evil spells, ghosts and spirits. It also bestows fortune, name, fame, wealth and prosperity. The use and upasana of Maha Mritunjay Yantra is worship of Lord Mahamritunjay Shiva and is most auspicious and bestows the person with wealth, health and happiness, good fortune and fame.
Share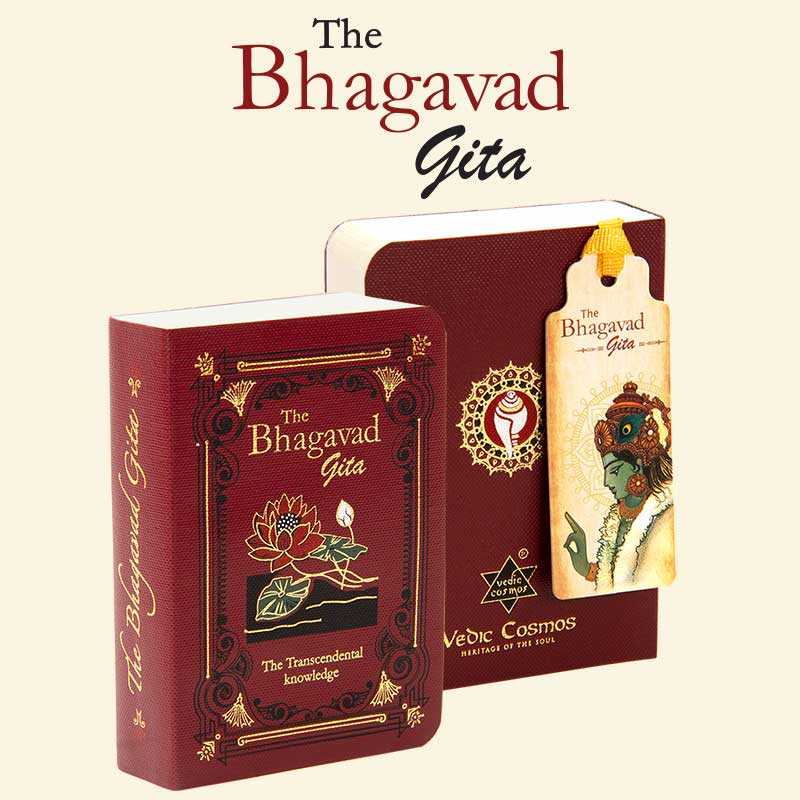 The Bhagwad Gita
Explore "The Bhagwad Gita" which has been crafted beautifully with one of the most premium cloth-based cover materials for achieving maximum endurance. Also, It has been embellished with beautiful gold foil work on the covers and spine.
This flexible and lay-flat edition contains the original Sanskrit verses with their transliteration and translation in English alone.
The book comes with a cute little bookmark featuringLord Krishna. Thus it feels like Lord Krishna is traveling with us while reading this book.
Buy Now
SundarKand

This precious edition of the Sundarakanda is crafted with the most premium cloth cover. The cloth cover is imprinted with exquisite illustrations and decorated with artistic foiling and embossing. Thus making it a beautiful antique piece of art.

This pocket edition consists of the English and Hindi translations of the entire Sundara-kāṇḍa which are presented as 12 chapters in a story-telling format. It also consists of an invocation hymn to Lord Hanuman. 

Buy Now

Hanuman Chalisa

This Precious Edition Of The Hanuman Chalisa Is Crafted With The Most Premium Cloth Cover. The Cloth Cover Is Imprinted With Exquisite Illustrations And Decorated With Artistic Foiling And Embossing. Thus Making It A Beautiful Antique Piece Of Art.

With beautiful illustrations, this edition of the famous hymn features the Chalisa in its original Awadhi language. Also, it comes along with its transliteration in English and translation in both English and Hindi.

Buy Now